Down To Business
In this sexy update this hot older male knows what he wants and without further ado he is taking this younger guy he just met down the alley in his back yard and is starting taking his huge pole inside his mouth like a hungry whore. Watch this guy sucking this stud's hard cock like an addict, making him moan while shoving it down his throat rapidly. He has a leather strap on his cock so that he can hold himself for a longer period of time before cuming hard and shooting his warm jizz all over this older guy's face.
Watch as his hard pole is going in and out of the other guy's mouth, while he is moaning and pushing harder and harder. His cock is about to burst as he is getting it licked up and sucked passionately. After some more thrusts he starts cuming inside his partner's mouth, with one last loud moan, holding his head in place and making his swallow the whole load of warm jizz. This guy doesn't mind and starts lapping it all up, sucking him dry. If you want to check out this hot scene you really should cum right now and see them in action only on our hot website, where all the guys are hard and horny. Don't forget to watch the other videos and picture galleries that might interest you today. Have fun!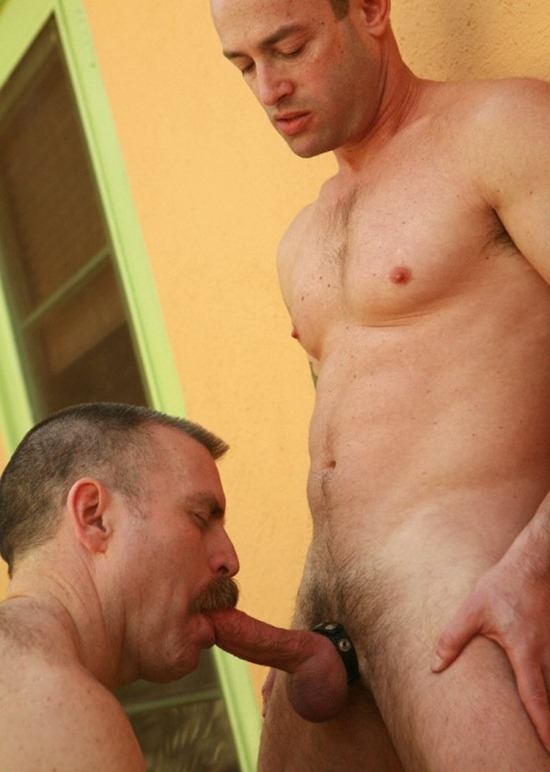 Watch here this old dude blowing a hard dick!