Allen Silver and Ale Tedesco
Hotoldermale is back and we did not come empty handed. We are back with another hot and great update for you guys to enjoy and we are sure that you're going to love this brand new video that we have prepared for you all! For today we want to bring in front of you a pair that is going to remain in your fantasies for a very long time.  They are not only old friends but these two also work together. The attraction between them is something like you've never seen before and you will see that in just a few more minutes. We invite you to take a sit and to make yourself comfortable and enjoy seeing these two hot naughty men taking their time pleasing one another in front of our cameras!
As our cameras start to roll you will see that the older guy is on his knee and he starts by sucking that big fat cock that's in front of him, while his companion put his hand on his head and shove his dick more deep inside his throat. He really can suck it deep throat and for that, he is going to be rewarded. He bends over a couch and lets his younger companion fuck him hardcore in that sweet ass. He loves to feel it deep inside his ass and this is what he is going to get tonight. See you all soon with more naughty scenes. Bye!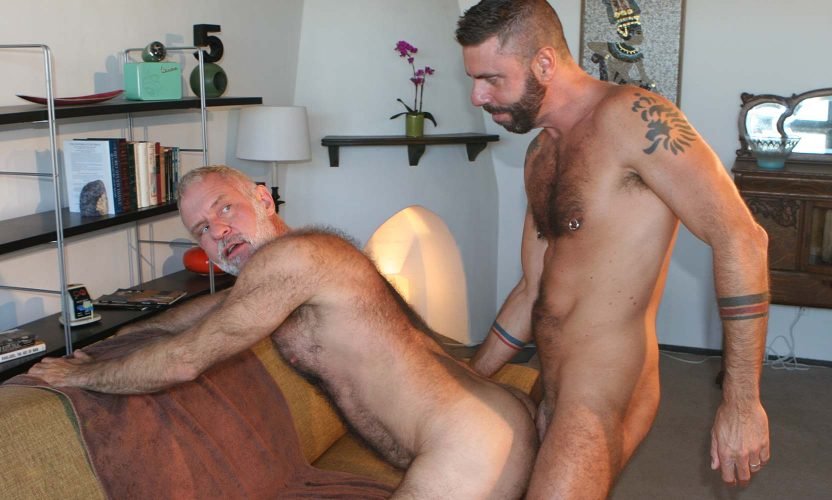 Watch here this guy banging an older dude!