Max Sargent Fucks Alessio Romero
Hi there,  and welcome back to another hot to the boot hotoldermale scene and for today you are gong to see Max and Alessio in this brand new update that we have for you. You know that here all your dreams come true and be sure that this video is not going to disappoint you at all. As you will see these two guys really love to work out so trust us when we tell you that you have what to admire. They are old friends and decided to take things to another level. And this is their debut!  Do make sure that you will take your time wit this video because lots of hot scenes are going to await you. So take a seat and watch these older dudes blowing one another! 
As our cameras start to roll you get to enjoy these two taking their time with for playing and making their cocks all hard and nice for a good oral session. It's their first time trying this but no worries. They are going to make your blood boil, you will see. Just watch how this sexy guys knees in front of his companion and first puts his big hands to work. After that those juicy lips are going to slowly suck his companion big and hard cock. Take a very good look at his skills and we are sure that you'll want more! See you all!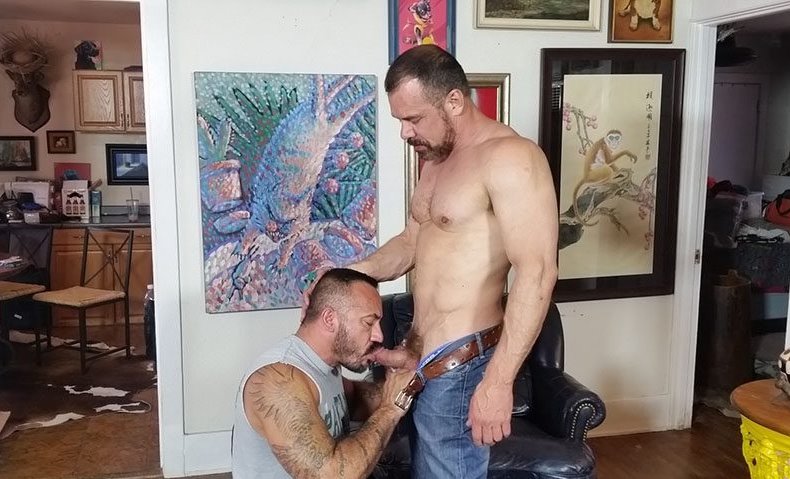 Take a look at these older dudes blowing one another!