Drew Vergas and Lee Silver
On a hot summer's day these two guys had a little game of playing cards, but soon enough things got heated up and clothes were flying all over the place as their cocks got harder and harder. Maybe the hot weather outside had something to do with their rising passion, maybe not, we really don't care as long as we get to see these two getting their cocks serviced until they cum. Watch this older guy getting his cock sucked nicely by his black friend. As you can see the game of cards got boring and soon these two found some other hot ways of entertaining themselves. After sucking his hard cock for some time, this black guy is going to get him on all fours, bend him over and start pounding his tight ass like a mad man.
Are you enjoying this as much as they are? Come see how well they are sucking and fucking. These guys are really experienced in sucking cocks and fucking ass holes as all the other dudes that we have here on our special website. If you'll take some time to relax watching some of our guys fucking each other, you will soon realise that there aren't many as skilled as they are. We're quite certain that our scenes are the best out there and our guys the most experienced. So have fun and come again next time for some more intense fucking!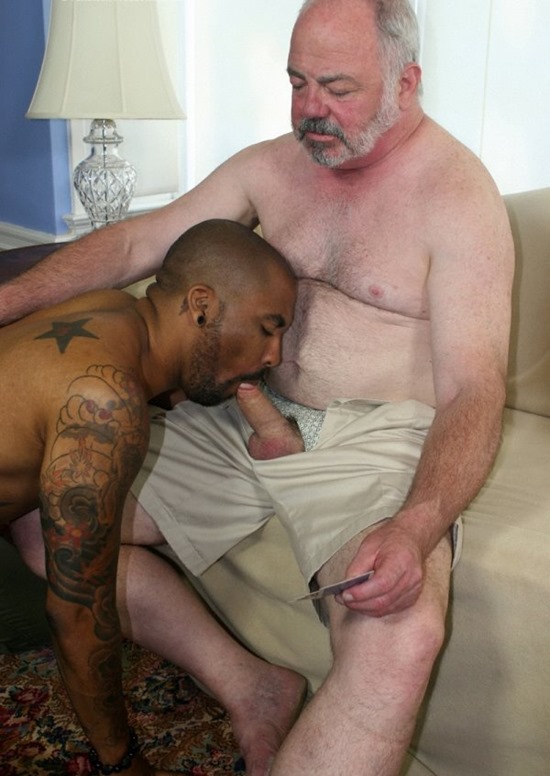 Take a look at this hot old guy getting his tool sucked!